Join Our Next 8 Week Challenge
Early bird offer ends on the 20th Jan 2018

Eat forResults
Meal Plans & Education
Easy to follow meal plans which see amazing results accompanied with nutrition seminars & cooking demonstrations presented by our Sports Dietitian

Results Guaranteed
45 years combined experience
Transform your body & mindset through the implementation of simple and effective strategies which are mapped out just for you

Join Our Community
Support, Encouragement and Accountability
Like-minded individuals and coaches who will help support and encourage you every step of the way to achieve your best and most authentic self.

WorldclassFacility
Small Group Training, Yoga, Gymnastics and Group Classes
We don't write workouts, we write and facilitate training sessions that are professionally coached with small progression as our core focus
Nutrition Education & Cooking Workshops
Eating healthy doesn't have to be boring
Join Our Next 8 Week Challenge
Early bird offer ends on the 20th Jan 2018
Who Is This Challenge For!
Are you someone who truly values service, expert coaching and guidance, relationships, community and results?
If you do, then that's exactly what you're going to get at Perform Three Sixty (P360). The calibre of people who are most suited to P360 8 Week Challenges are;
Busy parents that have limited time who are desperately wanting something simple and effective to get their health back while being an important role model for their children.
Busy working professionals whose stress level is increasing rapidly but health is declining as a result.
People who want more energy and realise putting themselves first for once can, and will benefit those around them as their energy levels has hit new highs.
Everyday people who are sick and tired of being let down in previous health and fitness endeavours and want real, sustainable change.
If some, or all of these sound like you then you're in for a treat. You will not be disappointed
Watch video for more information!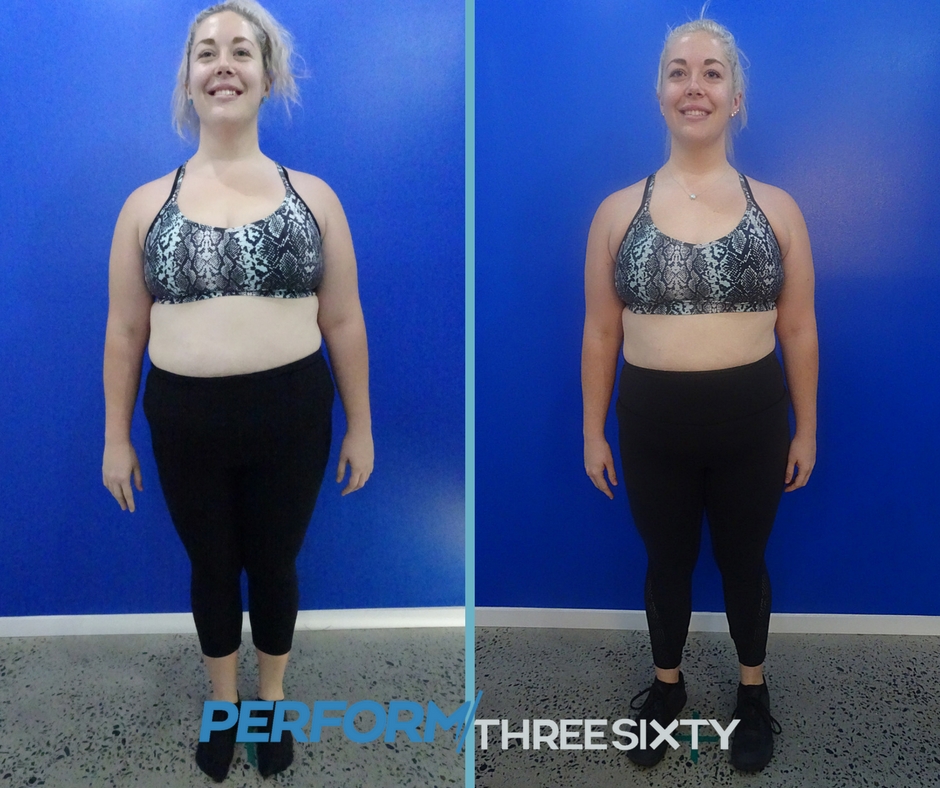 Pip Carey
Lost 9kg in JUST 8 weeks
``Well structured program with all the elements for mindset change, carefully thought out exercise programming and meal plans for nutrition. Highly recommended if it is a lifestyle change for longevity you're after!``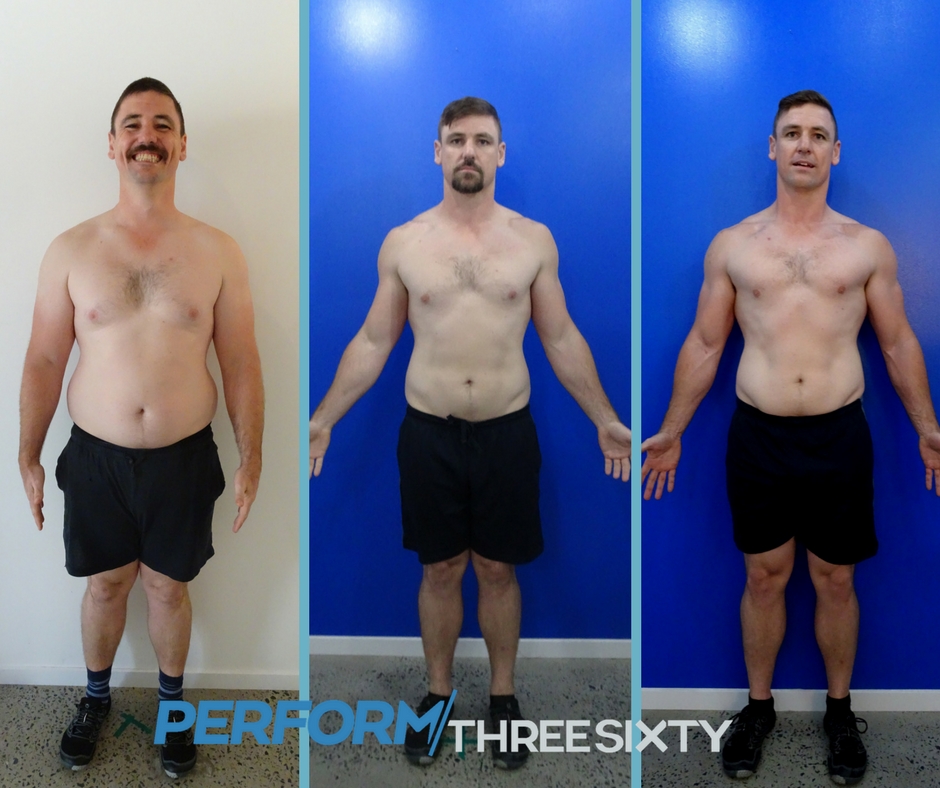 Sean Harold
Lost 3.8% body fat and increaed muscle in 8 weeks
``I love that no matter what level you are at you can expect cheering clapping and high fives when going for your personal best. I would never go back to training at a normal gym!``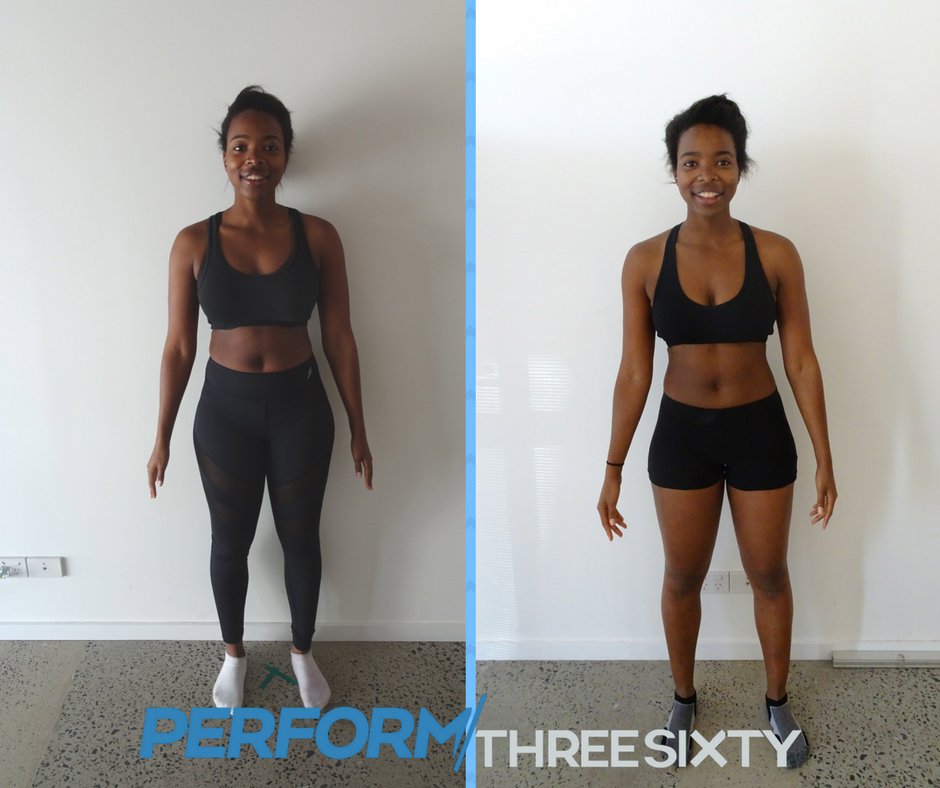 Trish Rwagaji
Lost 3.6 kg's in 8 Weeks
``The 8 week challenge was more than just setting a weight loss goal. P360 completely re-schooled my mindset, nutritional, and training habits that are now helping me reach and set performance goals I'd never even dreamed of before.``
Two challenges starts 3rd Feb 2018
Fundamental 8 Week Challenge
3 x 1 hour Small Group Personal Training sessions/week (total 24 for 8 weeks)
Structured Meal Plans written by our acreditied Sports Sports Dietitian
2 educational seminars on nutrition
1 cooking demonstration
Personalised habit tracker specific to you and your goals
Unlimited Yoga, Stretch Therapy and Movement classes (SEE CLASS TIMETABLE)
Unlimited Gymnastics classes 
Access to Saturday StrengthCon
Start, mid point and end measurements and testing
24 hour online support
Accountability from coaches and fellow participants 
Results, results, results
Athletic 8 Week Challenge
3 x 1 hour Small Group Personal Training sessions/week (total 24 for 8 weeks)
Structured Meal Plans written by our acreditied Sports Dietitian for your specific body type and goals
2 Performance base workshops
1/2 way cooking demonstration
Unlimited Yoga, Stretch Therapy and Movement classes (SEE CLASS TIMETABLE)
Unlimited Gymnastics classes
Access to Saturday StrengthCon
Weekly videos from our Sports Dietitian on how to accelerate performance and body fat reduction
Before and after performance testing
24 hour online support
Results, results, results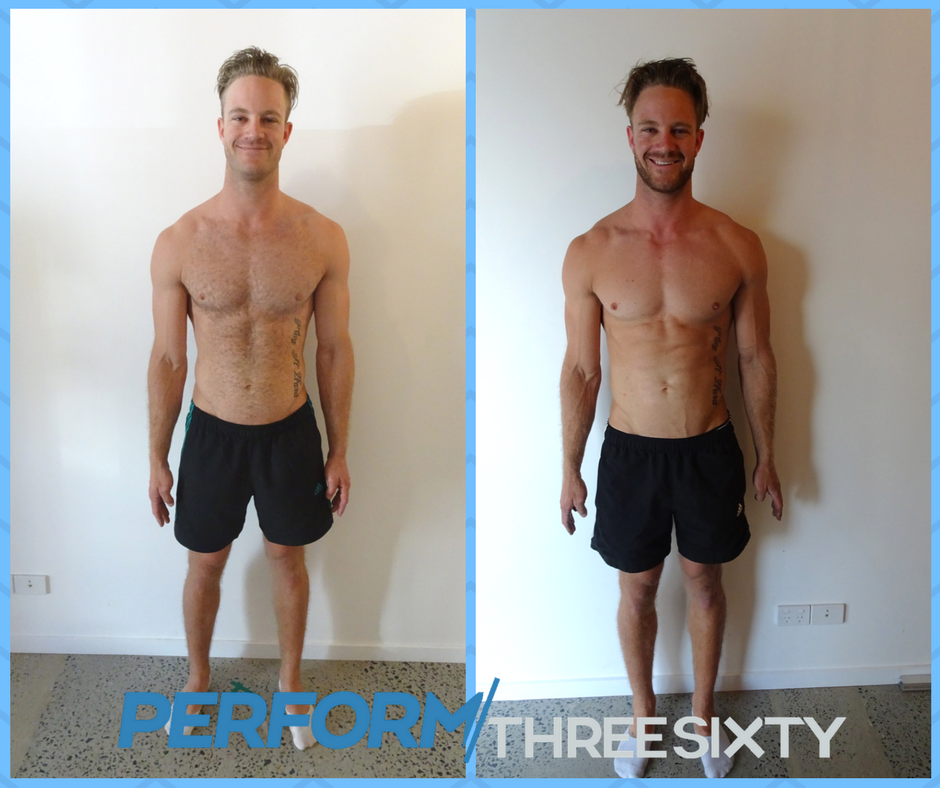 Luke Ingram
Increased 1.2kg of Muscle
``The challenge has totally changed the way I look at training and has taken my performance to a new level. I am stronger, faster and more mobile than ever as a result. I never realized what I was capable of until I started following the P360 nutritional guidelines and training program. These guys have invaluable knowledge and have pushed me further than I thought imaginable. Thanks P360!``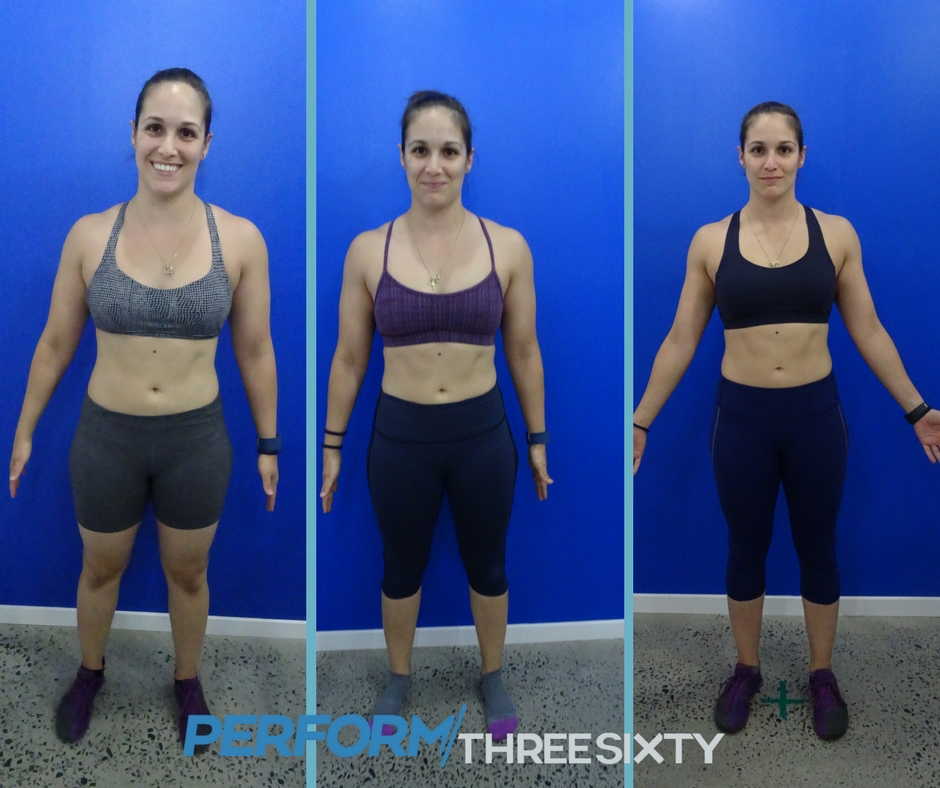 Hailey Grey
Lost 4.6 kg's
``The 360 approach for me really is about all-round wellbeing, encompassing Strength, Movement and Nutrition which I love and is so different to anything I've been involved with before; in previous 8 Week Challenges I've improved my understanding of nutrition in a positive and sustainable way.``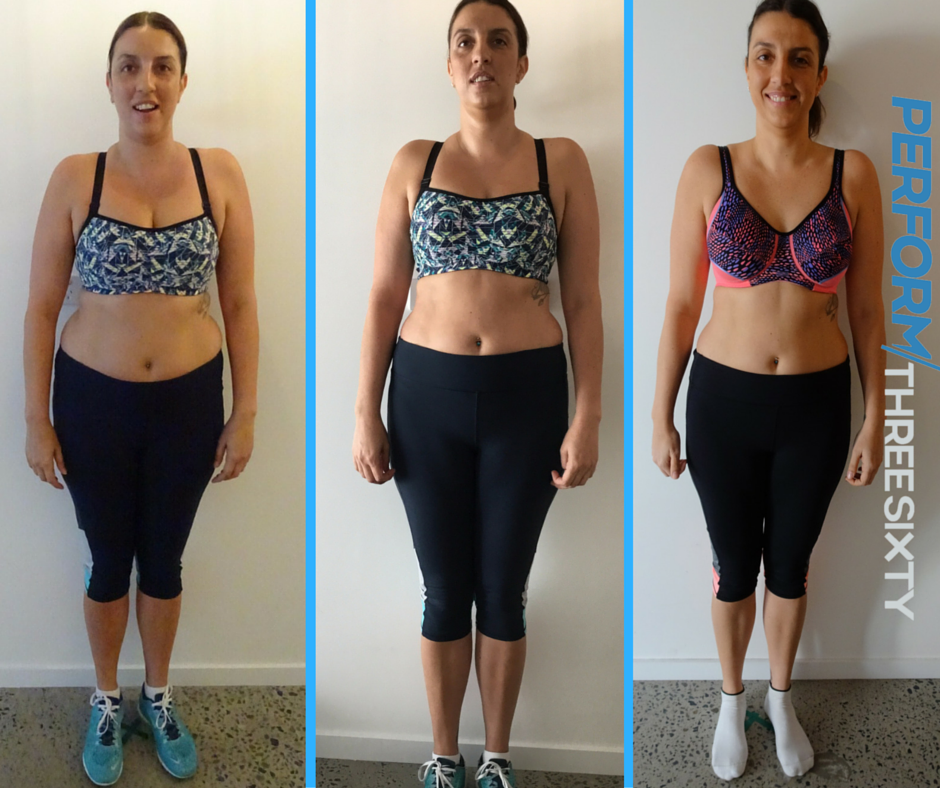 Andrea Farrow
Lost 4.2 kg's
``I wanted something/somewhere that would push me to be better, teach me to be better and support me in those decisions. The way all the team at P360 thrive to help each and every member of the community is inspiring.``
Why Perform Three Sixty 8 Week Challenge?
Because we have literally lost 1000's and 1000's of kilos in our Challenges over 17 year history!
Seems like an exaggeration? Well, we assure you it's definitely not.
And in that time we have picked up a few things or two about health, fitness, results, human behaviours, training and nutrition psychology.
That's why we're truly excited to bring the NEW and IMPROVED 8 Week Challenge starting this September.
We have literally sat still in deep thought for months about how to improve, incorporate past participants feedback, keep accountability high, make nutrition simple and effective and to customise nutrition habits and training for each participant.
With the help of staff, members and our vey own Sports Dietitian we are on a ABSOLUTE WINNER!
To us, this is the best Challenge format we have ever structured and can't wait to deliver it and watch the amazing transformations unfold.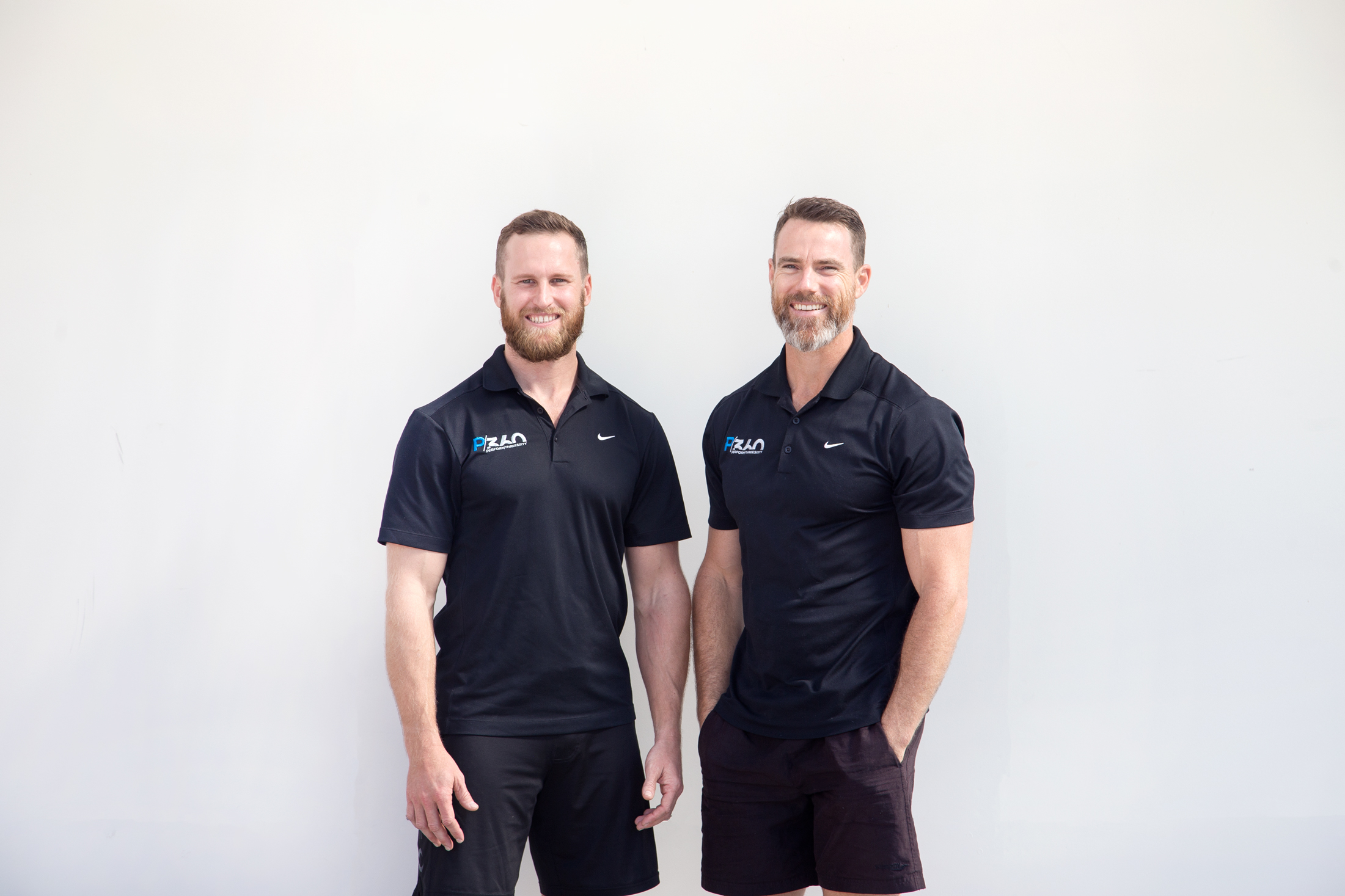 Perform 360 is Brisbane's leading functional performance facility.
Based in Enoggera, on Brisbane's north-side the facility offers a range of activities including Personal Training, Small Group Training, Group Classes, Olympic Lifting, Gymnastics and Yoga.
The team is led by Jason Clark & Brent Coglan whom together have over 30 years combined experience in the Health & Fitness Industry.