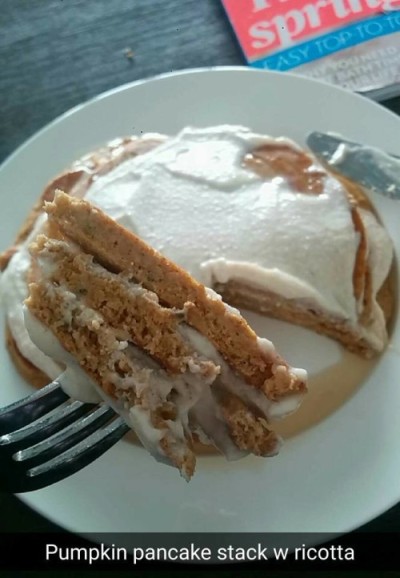 Recipe of the month
Protein Pumpkin Pancakes
Ingredients:
50g Oatmeal Blended
1tsp nutmeg & cinnamon
1tsp stevia
3 egg whites
1tsp LSA meal
½ cup Pumpkin Puree (can be purchased frozen & cubed at Coles, just heat & blend)
Macadamia/coconut oil to cook in
Light Ricotta Cheese
Sugar Free Maple Syrup
Directions:
Blend oats, stevia, spices, egg whites, LSA & pumpkin together. It should be a nice pancake consistency (not to thin, not too thick).
Heat a little macadamia oil in a pan
Pour pancake mixture onto pan and wait for small bubbles to surface before flipping.
Should make 2-3 pancakes depending on the amount you pour.
Topping:
Mix together ricotta cheese with a little more stevia.
Top fresh warm pancakes with ricotta mixture
Drizzle with Maple Syrup and a sprinkle of cinnamon.