One Month Trial - Available NOW
Change your mindset, change your body, change your soul
Shift your mindset, change your habits and make a permanent change in 2017!
Have you struggled to reach your health and fitness goals in the past — whether it be to lose weight, get stronger, or feel fitter?
Have you tried it all, achieved short term results but for some reason, it just never seemed to stick?
Are you bored of the usual gym routine and you want something more to help you finally make a permanent change in 2017?
If that's the case, then you're in the right place.
We're Brent and Jason — founder and head coaches of Perform 360.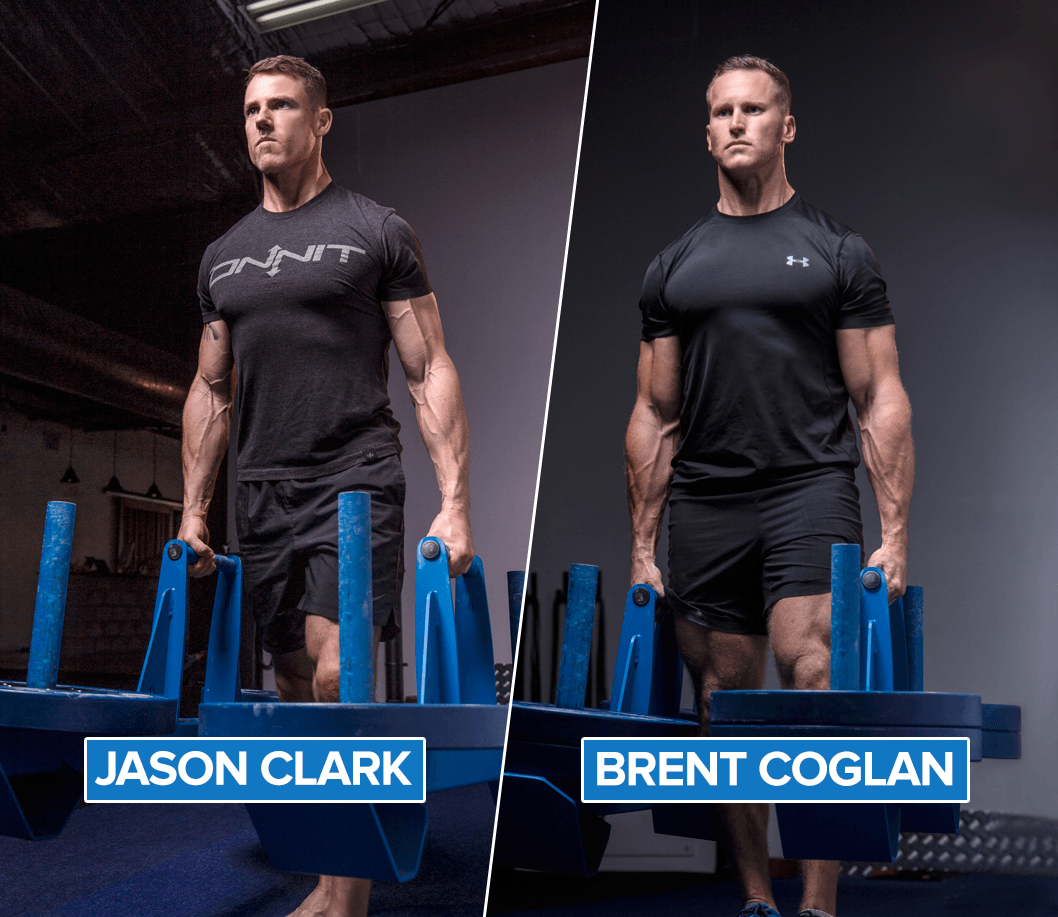 Are you ready for change?
If so, ask us about our One Month Trial
We believe that a holistic individualised approach to fitness is the key to long lasting change. 
With decades of experience combined, we've realised our goal isn't just to help you look good (don't worry, we know exactly how to do that) but also to feel like the best version of you.
You see, our philosophy in health and fitness is so much more than just how to look good naked. Don't get me wrong, we've spent a good part of our Fitness Careers competing in Bodybuilding, smashing our bodies to have the pump, weighing EVERYTHING that was going in our mouths and it just became a chore.
It was hard work and we knew that it just isn't sustainable for everyday people…
I mean, come on — you're probably busy as hell and as much as you want to put your health and fitness at the top of your priority list, you just can't with your career expecting more from you than ever before, your life at home probably won't let you just focus on you, and the worst of all, you're bombarded with tons of information on how to reach your goals because everyone seems to be the guru of their field.
Let me be honest with you for a moment…
Getting to your goals isn't hard. Your approach just needs to be tweaked to achieve sustainable, long lasting results.
At Perform 360, we've cracked the code on how to reach your goals and make a permanent change. 
You need to understand that it's not just exercise or eating right that's important.
It's about shifting your understanding of how the body works and learning the philosophies of long lasting change so you can move and feel better than ever before.
On top of that, it's the right environment and support to help you get past your self-limitations and allow you have the confidence to be the best version of you.
Our proven method to help you reach what you never thought was possible. We've combined the right mix of education, training, community and support to easily get you to your goals permanently.
If you're looking for a sign, let this be it.
Every month, we allow a select few to be a part of our team. Each and every single client gets taken care of and no one gets left behind. You're not just another number in our database — we will deeply understand why you want to reach those goals and create an individualised game plan to get you there fast. You'll be supported with the right people in the right environment and you will feel better than ever before.
We're looking for member such as:
You are able train in our Enoggera facility
Struggled to make any long lasting results and looking to step things up a notch
Willing to commit to at least 3 Small Group PT sessions per week
Wanting to make improvements in flexibility and overall mobility
Wanting to find a likeminded community who will support you
You're willing to finally take charge of your body and your health
You're serious about improving your health and fitness
It includes nutrition guidance, strength and conditioning sessions with many options to choose from and strategies to finally take control of your body, mind and attitude towards a healthier and happier future.
Reach out to us today and we'll be in touch within 24hrs to help you gain a better understanding of how ALL members are making massive life changing results.