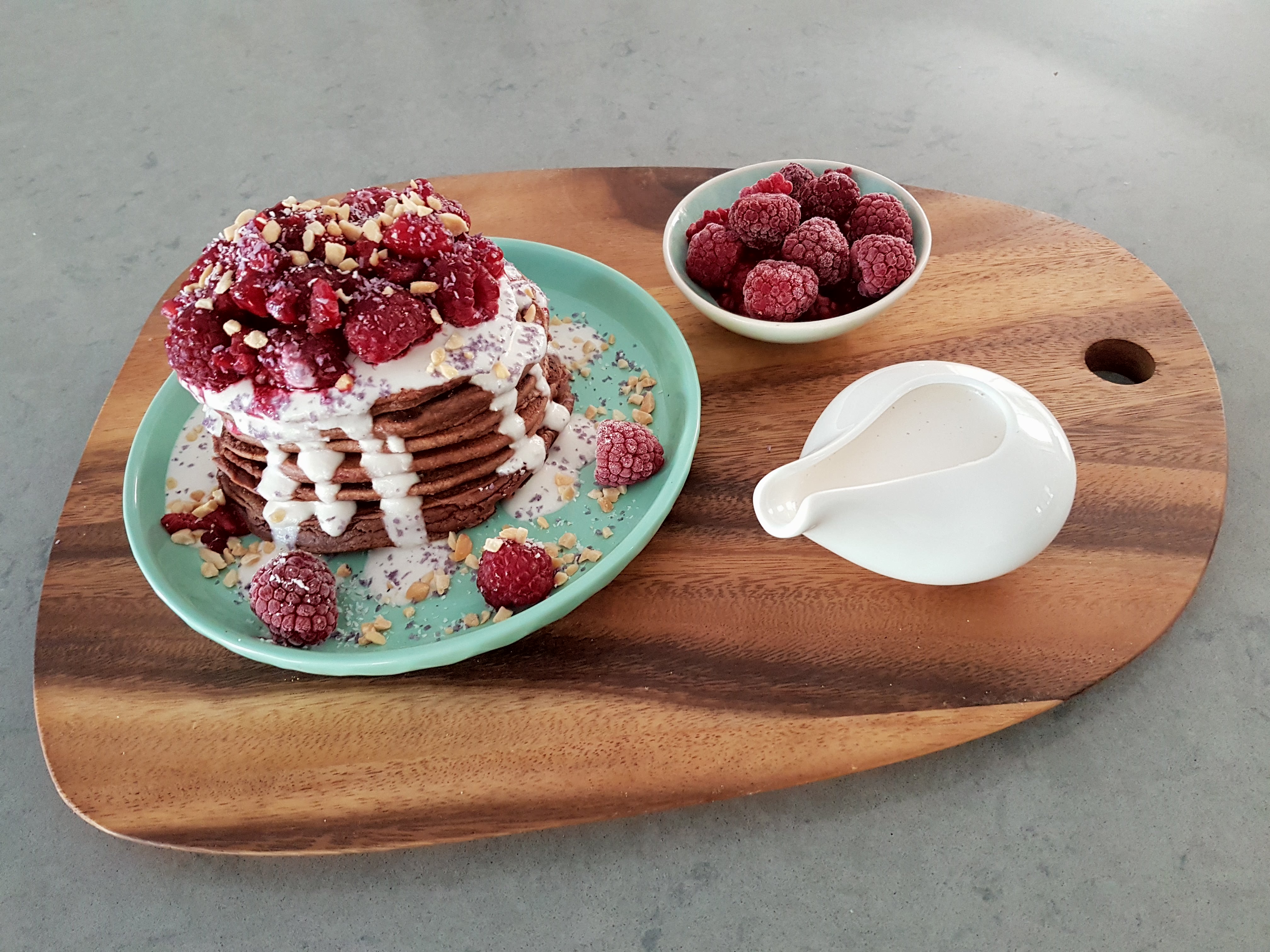 Red Velvet Pancakes w/ Macadamia Cream Frosting
Time: 20-25 minutes
Serves: 2
GF, DF, Vegetarian
Ingredients:
Pancakes
2 medium/large bananas
1/2 Cup Hazelnut Meal
23g (Approx 10 whole) Macadamias
4 Eggs
2 Tsp Vanilla Essence/Powder
1 Tsp Baking Powder
1 Tbl Cacao Powder
2 Tbl LSA
2 Tbl Desiccated Coconut
30g Fresh Beetroot (approx. 2 medium slices)
Macadamia Cream Frosting
100ml Coconut Milk
1/3 Cup Macadamias
1 Tbl Maple Syrup
1 Tsp Lemon Juice (optional)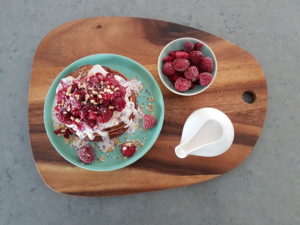 Method:
If you are making the Macadamia Cream Frosting:
Place all ingredients into a high power blender and whiz until smooth – pour mixture into a small pourer and set aside. There will be plenty left over to use in future so keep refrigerated in an airtight jar.
You don't need to wash the blender before moving on to the pancakes, otherwise, you can just skip this step and move straight into the pancakes!
Place all ingredients into a blender and blend until smooth – this should take a couple of minutes, scrape down sides once or twice.
Hailey Grey – P360 Member and cooking enthusiast