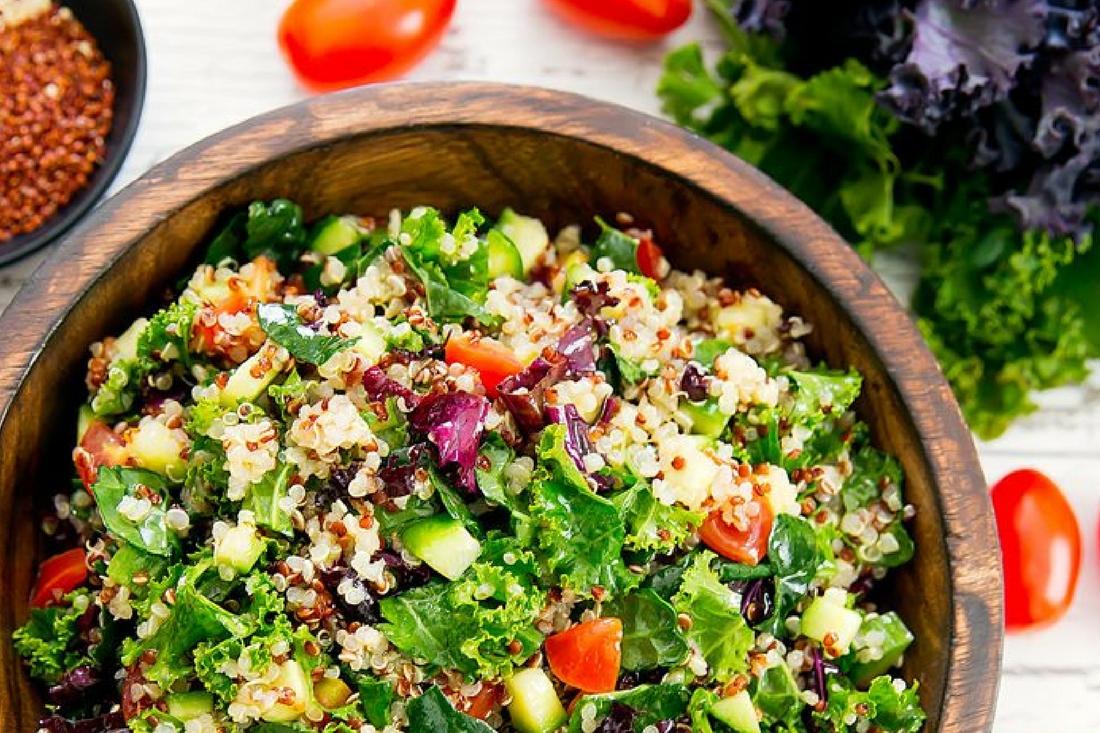 1/2 cup cooked quinoa
1 handful Curly Kale
1 handful Tuscan Kale
Any protein source, Chicken, beef, fish, beans, lentils etc. (I used Legumes)
1 baby Cucumber
6 Cherry Tomato's
1/4 Capsicum
2 Pickled cucumbers
1 table spoon Hemp seed
Spirulina (or sometime of greens superfood powder)
10ml Olive Oil
Balsamic Vinegar
Salt and pepper to season
Finely Chop the kale (I like to use a food processor and chop it up until it's almost mulch)
Chop up the Cucumber, Capsicum, Cherry Tomato's and Pickles into small bite size pieces.
Add in your protein choice.
Mix in some greens superfood powder (I like to use Nature's Way Super greens Lemon Flavour
Add Olive Oil, Balsamic Vinegar and season to taste
Sprinkle on some hemp seed.
Enjoy the yummy goodness.
Serves 1
You're welcome – Coach Alex