At Perform 360 we love helping our clients achieve their health & fitness goals.
Here are some of their stories: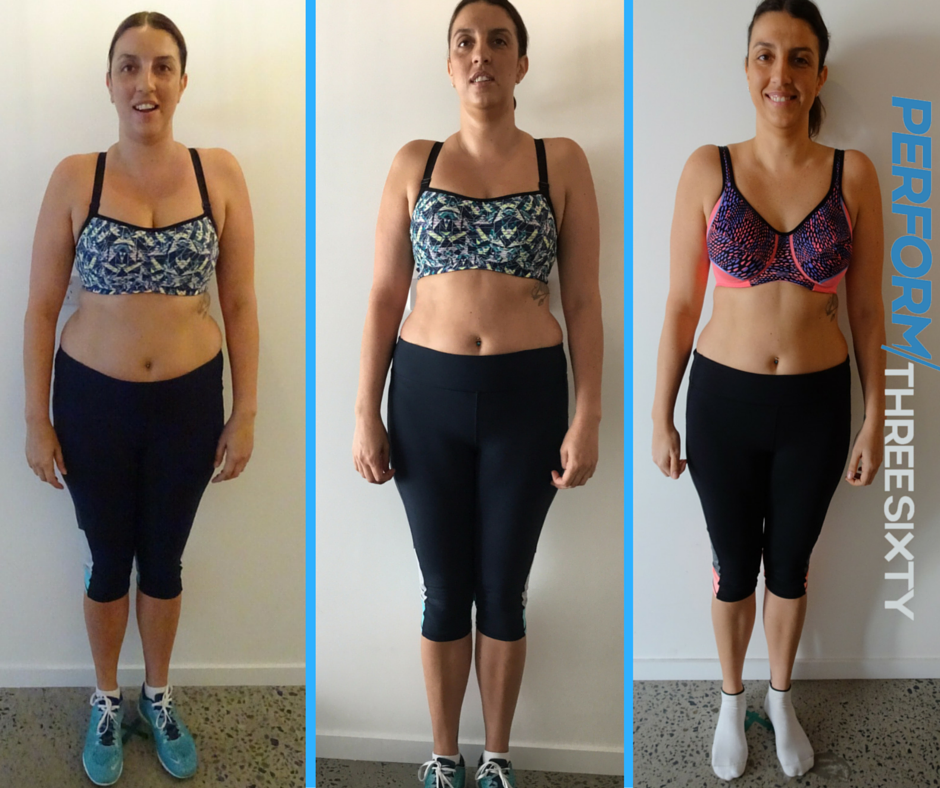 Andrea Farrow
"Coming into the 8week challenge I knew it would be hard but I was determined to change my lifestyle and to feel better about myself.
I also have Gallstones that have started to play up. They can move and cause heartburn, indigestion like pain- not fun! But the main issue that my doctor was worried that they had moved and were affecting my liver function L Great this is not good, it would involve having to have my Gallbladder removed(which u can live without) but not ideal. 6 Weeks recovery and no training just at the time I had started training. Also having booked a holiday for August this was not ideal.
Starting at P360 training and eating better ( not that I think I ate bad but I definitely didn't eat enough greens and all that) was what I needed. I was hard at first to make it all fit into the meal plan and take the time to prep it all but it makes the whole week easy and sorted… Long story short I had to have the Liver Function Test done again after 3wks to see what we would have to do next?!?! My Dr was like what did u do?? These results are 100% better and all is great J I was like I did nothing!!!! Well in fact I had done allot…. I had made the decision to change my lifestyle and I wanted to change me!
Thanks to the support and extra push from Soni, Brent, Jason & Callum I got there and made a difference to my life.. And I Love it..
As long as the $$ keep coming in I'll be training at P360″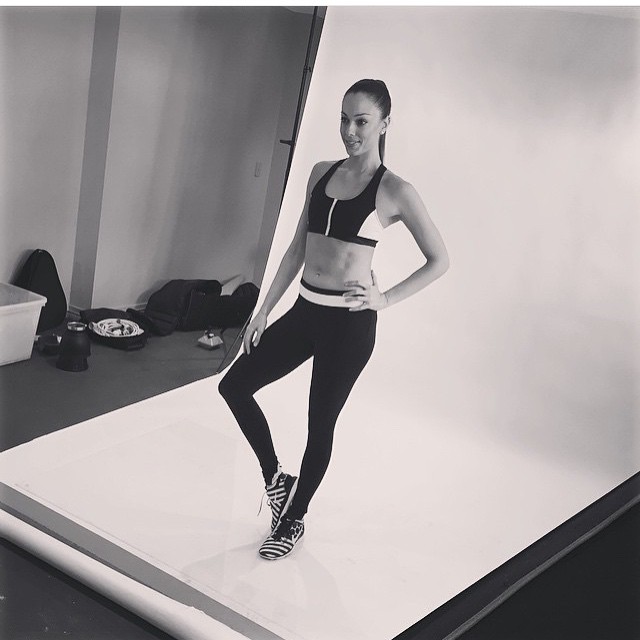 Katherine Osborne
"My health and fitness journey started in 2011 with Brent and Jason. After attending their Saturday boot camps for a while, I was inspired to try one of their 6 week challenges.
That really helped me learn about what foods to eat and when, water consumption and of course exercise. And from then health and fitness has become my life.
At the end of 2014 I hit some really good goals after training at Kosama for over a year, particularly including small group PT session with Jason on a weekly basis and also seeing a nutritionist for 8 months.
My fitness levels are the best they have ever been, I'm stronger than I have ever been, my body fat levels have stayed consistently low and over all, I'm the happiest I've been.
I also improved my mobility due to the care that Jason and Brent take when they train through warming up, cooling down and technique. It's not all about smashing yourself all the time.
They know when to push you and they also know when you should be resting and letting your body heal. They both inspire me to be the best version of myself."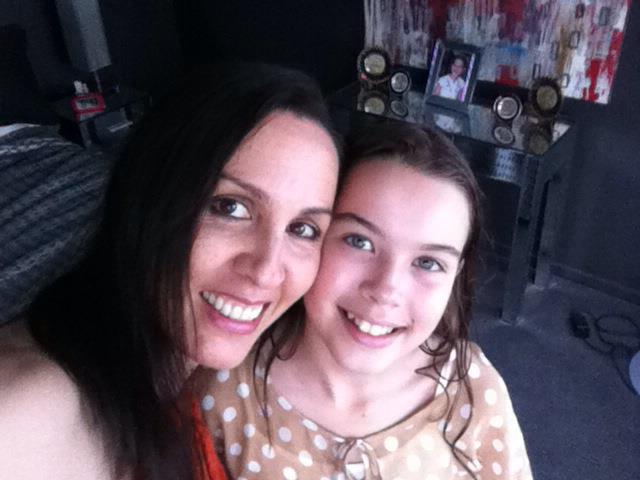 Rebecca Flores Holdaway
"Jason changed my life. No, actually that's not strong enough, He transformed my life.
I've gone through a journey being super fit to one of of neural pain being the focal point of every day and not enjoying exercising to now updating my qualifications to get back into the fitness industry.
During the last eighteen months training with Jason I've felt empowered to tackle challenges every session, My pain threshold has increased and it no longer rules me.
Jason is such an inspiration with a very knowledgeable and holistic approach to training. Training with him in a very balanced manner and always feeling on a high when I finish".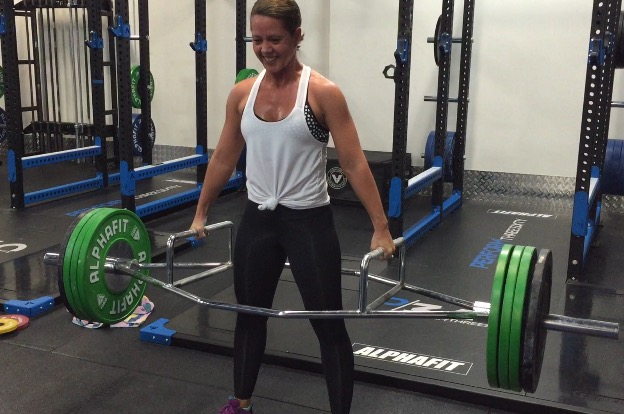 Karen Harris
"For me, when it comes to choosing a trainer or training facility, it's pretty hard to go past anything that Jason's involved with.
This guy lives and breathes health and fitness like no one I have ever met. His passion, drive, dedication, care and commitment to what he does, to always increasing his knowledge and to every single one of his clients is quite frankly, crazy! And it's contagious.
I'm not going to lie, he's tough. And he expects your very best but I wouldn't want anything else out of a trainer. You'll get results with Jason – that's a given.  
Probably the single most significant thing I learnt from him was how I look at food and my relationship with it.
Whenever someone asks me why I eat so well and have been for so long, especially in comparison to how I used to eat (I seriously should've had shares in Maccas), I always credit Jason for teaching me the value of caring about my health and the importance of eating nourishing foods.
To him, your health – in all aspects of the word – comes first. Words cannot explain how valuable and life-changing a lesson that really is."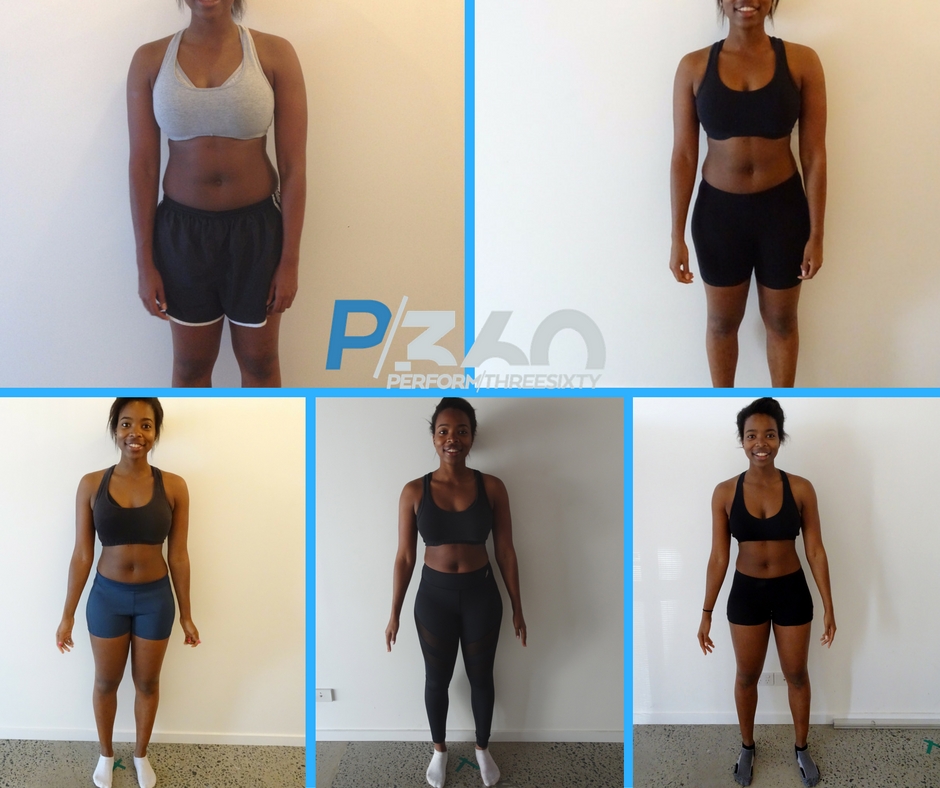 Trish Rwagaju
"P360 is not just a gym to me, it's a place where I'm learning to be my best self. I love this place more than I can easily articulate because it keeps me grounded, is helping me grow and to push myself mentally and physically, and to do things I never thought I'd be able to do"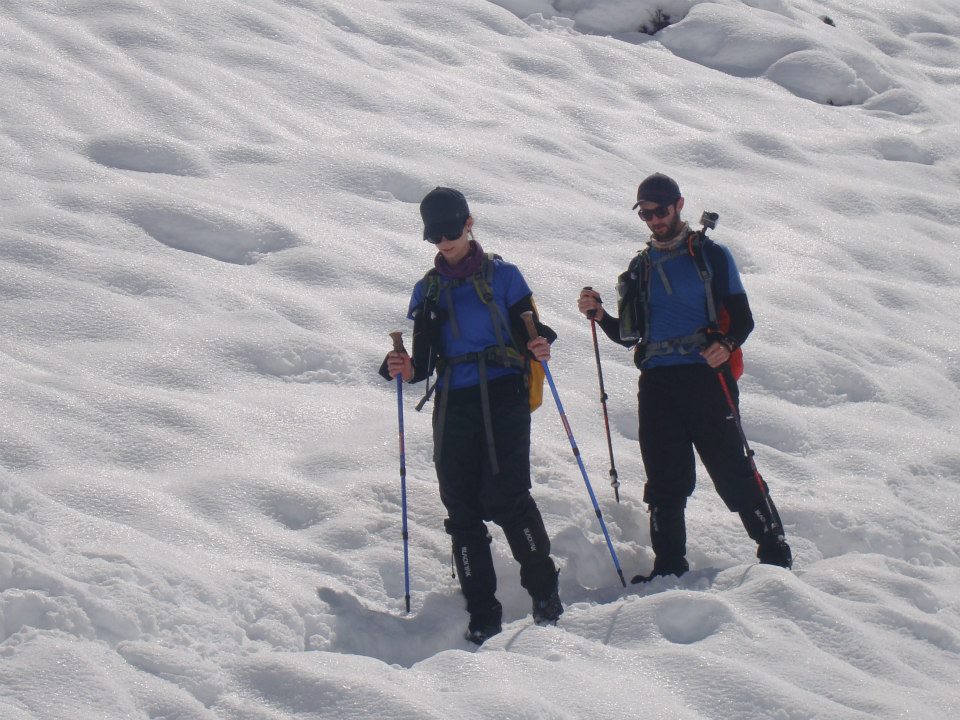 Morgan Letherbarrow
"I met Jason about 8 years ago when I decided I wanted to join a gym for the first time.
I wasn't doing any physical activity and my diet could be summarised with fast food, soft drink, coffee and alcohol.
I would always buy my lunch at work and although I wasn't particularly overweight I certainly wasn't in great shape.
I signed up for Jason to be my Personal Trainer and now 8 years on I can proudly say that he still is.
The professional partnership has grown into a friendship and I have witnessed his extensive, ever increasing knowledge with passion for health and fitness be passed onto his clients as well as myself.
Over the years Jason has prepared me for three INBA body building shows, aided in my training for a 21 day trek in the Himalayas, 14 day mountaineering expedition climbing in the Andes, 21km obstacle race in Sydney to just name a few.
Whilst maintaining constant professionalism Jason also teaches that you can achieve greatness with less traditional methods of training.
He has taken me on a fitness path in which I will be forever grateful for. In my opinion his holistic approach to health and fitness is exactly what the industry needs more of.
I am ALWAYS learning new information and he is at all times passing on what latest information he has acquired from his external education he has recently attended.
It is such a pleasure to know Jason professionally plus personally and I can't wait to see where my health and fitness journey can be taken in the next 8 years to come."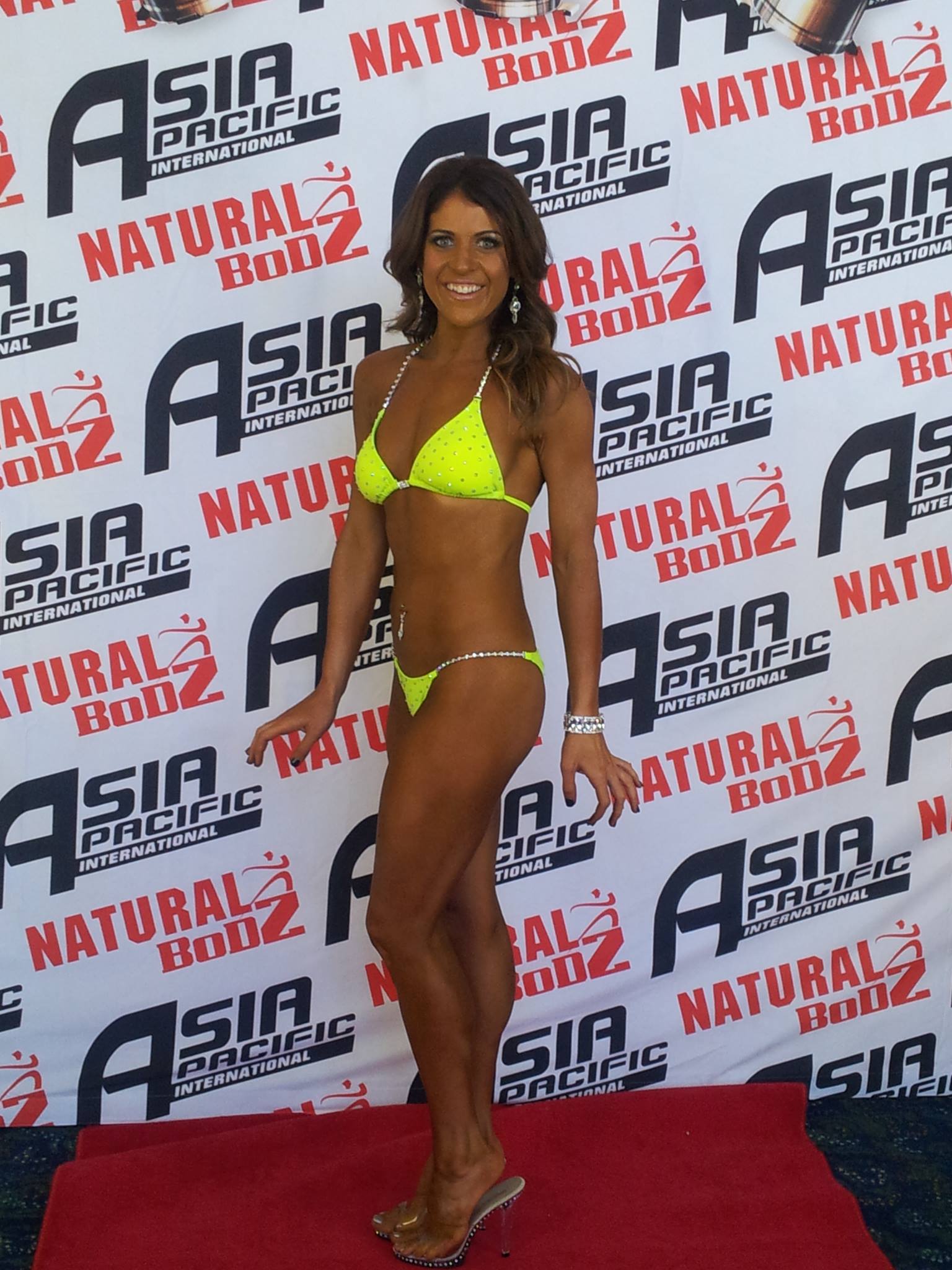 Kate Shackleford
"Brent is a supportive and down to earth trainer with a focus on developing strong technique during any type of training.
Throughout my time training with Brent, I have been a part of a range of training types including group fitness and personal training sessions.
It is during these PT sessions Brent and I have had a goal of building muscle and strength through an individualised work program.
From week to week I have seen my strength increase and have reached my weight lifting goals at each stage of my training phases.
From the beginning of my strength program I have gained strength, built lean muscle and lost body fat."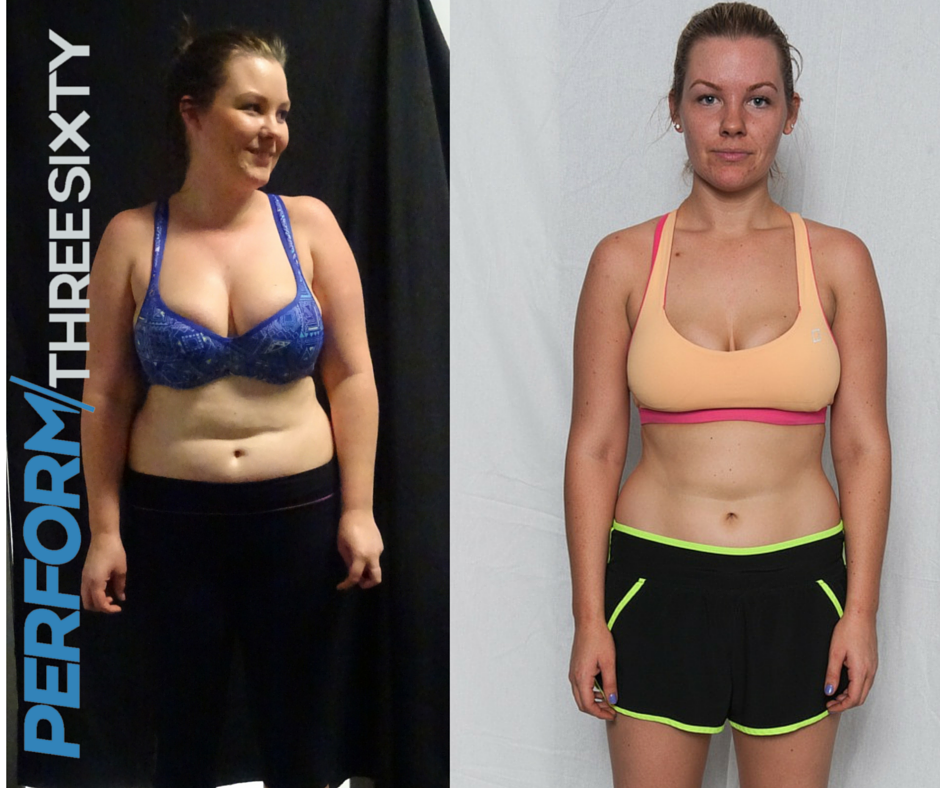 Kristen Jiear
"I was the girl who always skipped school sports days and never run a day in my life because I thought everyone would laugh at me, I would have even laughed at you for suggesting I pick up some weights. Eventually I stopped going out with friends and would stay home and bake cakes and eat the whole thing and watch movies for my whole weekend.
I never really had a lightbulb moment about my size or health, I just finally found some very supportive trainers that I felt comfortable being 'Active' around and before I knew it I was running and squatting and lifting heavy weights and moving like an animal and it was actually really fun. Working out can be hard, but I love it because I now have three trainers who not only care and want to see me succeed, but they push me to do WAYYYY more then I ever imagined possible and they make me WANT to be there and WANT to train and be a more healthier version of me, I have never had that kind of support before.
I now love training because I've finally learnt that I don't have to live life feeling uncomfortable and unhealthy in my body. I still bake cakes but they're now healthy alternatives and I share with my friends after a hike!"
Kick Start Today
Join now & experience how Perform 360 will transform your life